Seth Thomas Adamantine Mantle Clock Shasta Model 35 c1900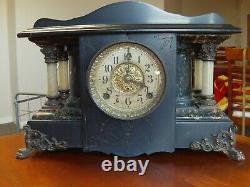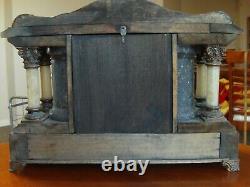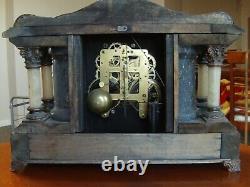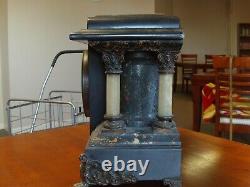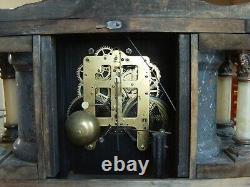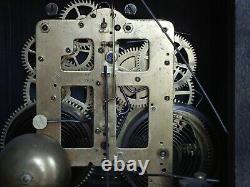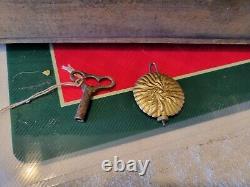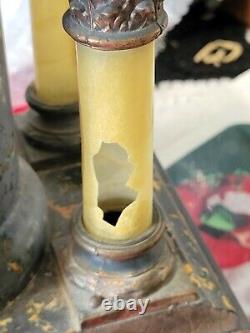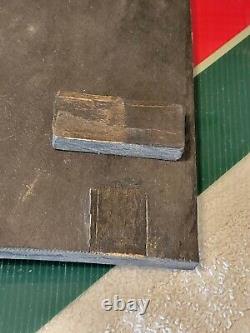 I believe this is a Seth Thomas 4 Full Pillar Black Marbled Adamantine Shasta Mantle Clock Model 35 c1900. The clock is running well but will likely need some maintenance after many years in storage. It chimes on the hour, but not on the half hour.
I do not know if this is the design, or the half hour is turned off, or defective. The clock likely needs some adjustment. The left rear pillar is damaged, see pic.
The rear door, key, and pendulum are included with the sale. The door will need one peg re-glued, see pic. I make no claim as to the originality of key or pendulum. I will package this clock with extreme care, you might check out my feedback in that regard. If you know I have made an error in this listing, please do me the curtesy of tell me so.
I have no intention of misleading or misrepresenting here. Antique Seth Thomas Clock Company mantle clock. Larkin model 35, with the patented "Adamantine" finish. Larkin Soap offered several models of Seth Thomas clocks as premiums to their customers.
Material: Wood case with bronze accents. Dimensions: 16 x 11.5 x 7 inches.