Antique Seth Thomas Adamantine Mantle Clock 1901 Nice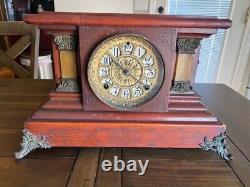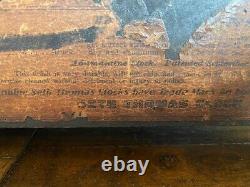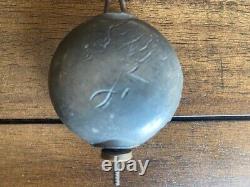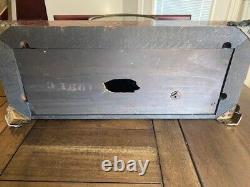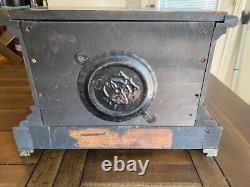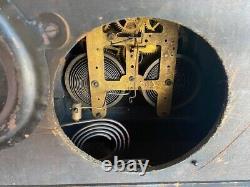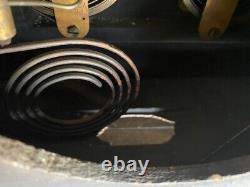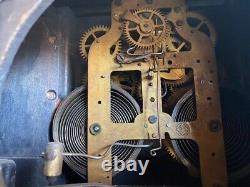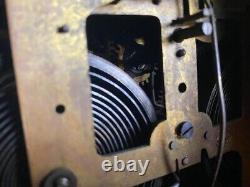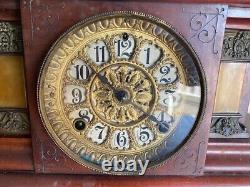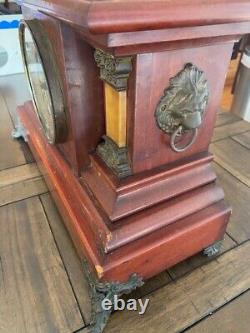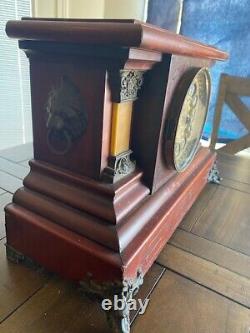 This is an "adamantine" style - can read patented September 7, 1880 on the label of the clock. UPDATE from an awesome Ebayer: The following information was provided by an ebayer who collects antique clocks. The 1880 is the patent date for the adamantine finish. Your clock has a date and month of manufacture on the bottom. Hard to tell from the pic, but I believe it says 1091 C - this means the clock was manufactured in March of 1901.
The Seth Thomas Co stamped some of their clocks (you are lucky this one is & is so legible). The month of manufacture is stamped A thru L (A = Jan, L = Dec). For some reason they year is stamped backwards, so 1091 = 1901.
The hole above the 12, means it has a 3 5/8 clock movement, which means it was made between 1882 to 1901. The hole above the 6, means it has an No 89 movement and was manufactured 1902 to 1917. The pendulum is not connected and there is a whole in the base.
I do not have the key. History of Seth Thomas Adamantine Antique Mantel Clocks. In the 1860s, French clocks in slate, onyx or marble cases became popular in the United States.
These cases were expensive, so the American clock manufacturers produced similar looking cases made of iron or wood. These clocks have become known to collectors as "Black Mantel Clocks", and were popular from 1880 to 1931. Seth Thomas made clocks in marble cases for a short time, from 1887 to ca. They also made clocks in iron cases finished in black enamel, from 1892 to ca. Seth Thomas is well known for their "Adamantine" black mantel clocks, which were made starting in 1882. Adamantine is a celluloid veneer, glued to the wood case. Adamantine veneer was made in black and white, and in colored patterns such as wood grain, onyx and marble. Adamantine veneer was developed by the Celluloid Manufacturing Company of New York City, and was covered by U.
Patent number 232,037, dated September 7, 1880.