Antique Slate And Marble Open Escapement French Mantle Clock Seth Thomas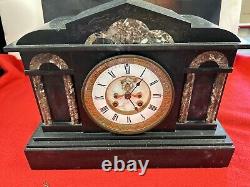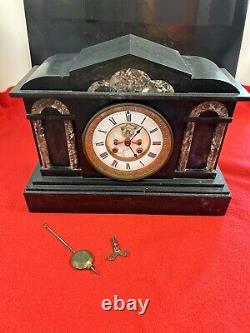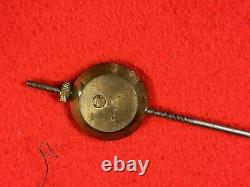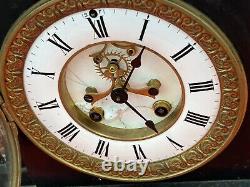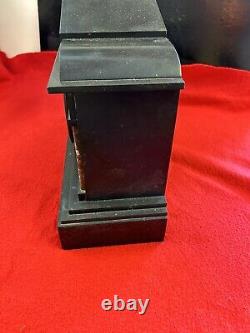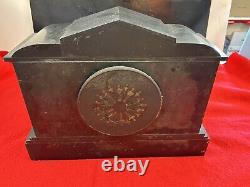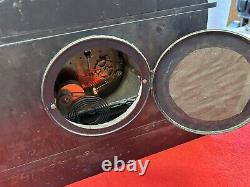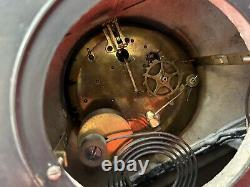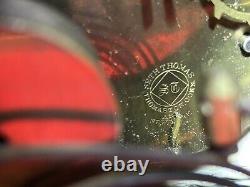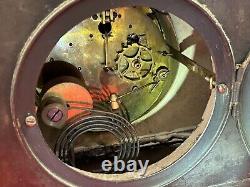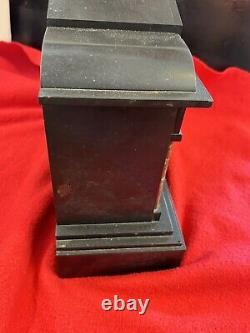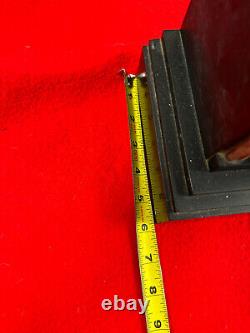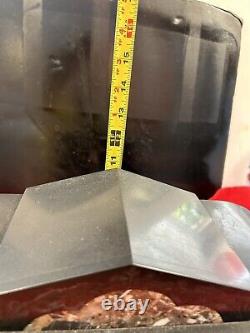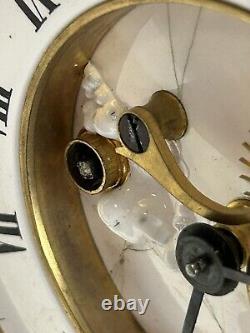 This antique French mantle clock is a beautiful addition to any collection. The clock features an open escapement and is made of slate and marble. The clock mechanism is made by Seth Thomas. The clock is not currently running. I think it was wound too tight.
I can't determine why there is a spot on the porcelain face that is distorted as it doesn't appear to be damaged and is quite solid. Anyways, the clock displays very well and is a beautiful example of an early timepiece.