Antique Seth Thomas wall Clock Rare Pendulum And key For restoration/parts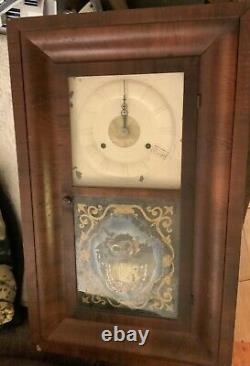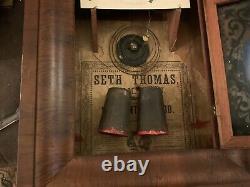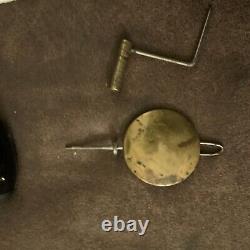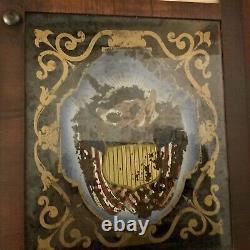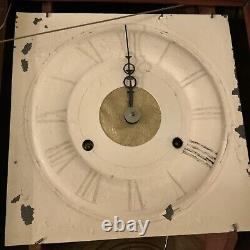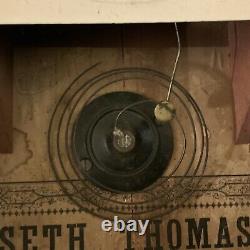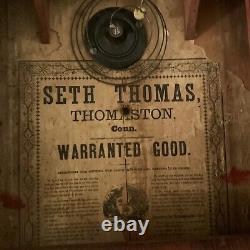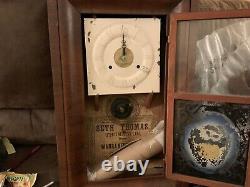 Antique Seth Thomas wall Clock. Pendulum with two weights on wire/string And key.
It has an open door with a metal painted clock face which is peeling. Hour and minute hands are attached and what appears to be painted glass with a shield at the bottom. It has two hanging weights on string/wire, a key which fits, and a pendulum.
See pictures for better idea of what it contains. Was made in 1850 or earlier. Can't find similar ones online with the glass that has been either stained or hand painted. Very heavy approximately 15 pounds. Should be able to be restored for those who are clock enthusiasts. Door has handle which works fine, joint is fine. There are two round holes on bottom of clock, unsure what they are for. Rare to find this old of, a clock with these pieces.