Seth Thomas Brass Ship Clock. Good Working Bell Rings to Ship Hours -JL008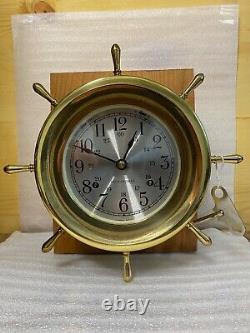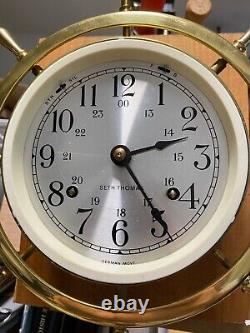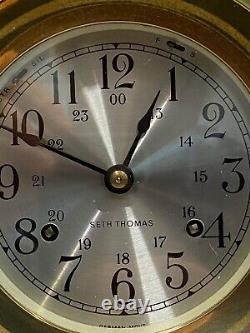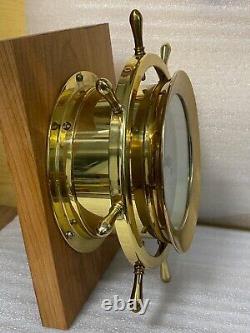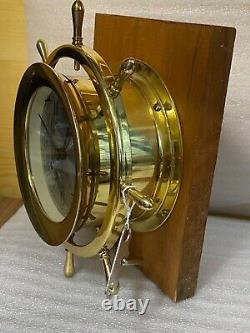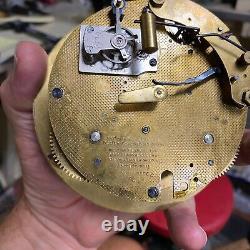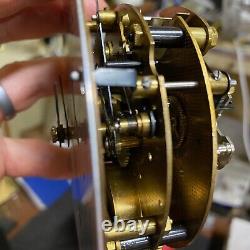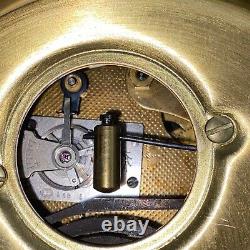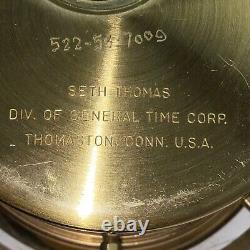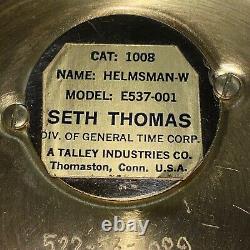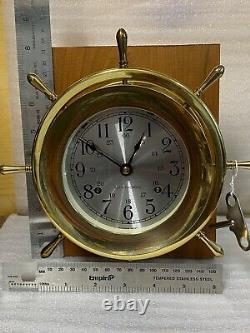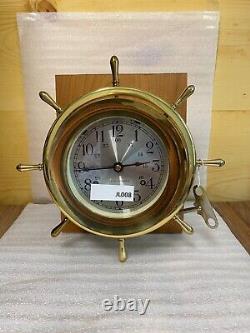 Manufactured Location: Germany and USA. Approximate Date: 1950 to 1980's. Limited Guarantee: Ticks strong as seen in video. Time regulator will allow time to be accurate. The red color on the silver balance cock is mine, I use color markers to make sure the screws never get mixed up.
PLEASE EXPERIENCED WATCH/CLOCK CUSTOMERS ONLY.