Vintage Seth Thomas Adamantine Mantel Clock MODEL Durban c 1904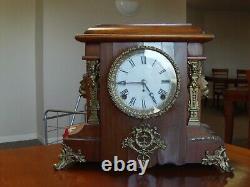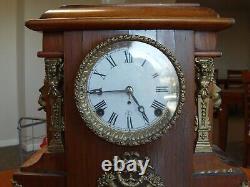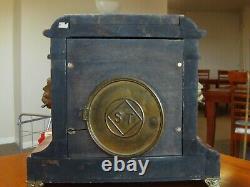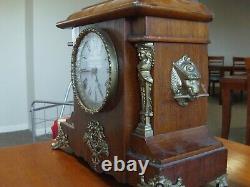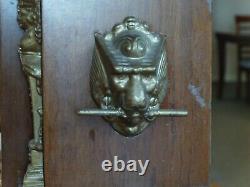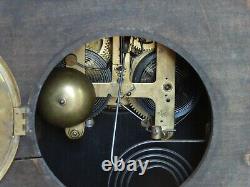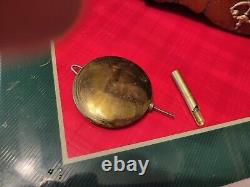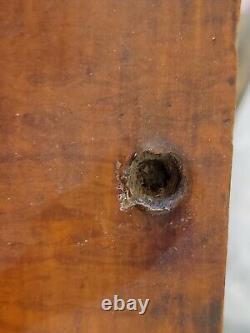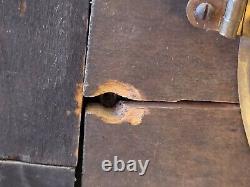 I don't know much about Antique Mantle Clocks, but this is Vintage Seth Thomas Mantle Clock with Chime. I searched 3,067 Antique Mantle Clocks on the Web and only found one like this one. I believe this is a Seth Thomas Adamantine Mantel Clock called the "Durban" which can be found listed in Tran Duy Ly's "Seth Thomas Clocks & Movements" Third Edition Volume 1 page 447 (Clock #1462).
This clock is in very good condition, however it only runs for a short while. It will likely need some maintenance and adjustment after many years in storage. The chime works great and it "dings" on the half hour.
This is apparently a very rare model. There is a small hole in the top that appears to have had something glued there. The key is broken and there is a missing screw in the back and the back is cracked. I make no claim as to the originality of key or pendulum.
I will package this clock with extreme care, you might check out my feedback in that regard. If you know I have made an error in this listing, please do me the curtesy of telling me so.
I have no intention of misleading or misrepresenting here.