Seth Thomas (early) Calendar Movement Ca. 1862-65 Hard To Find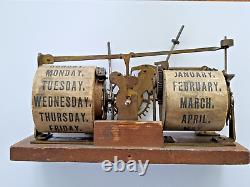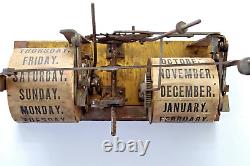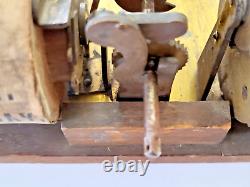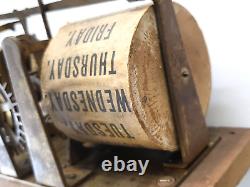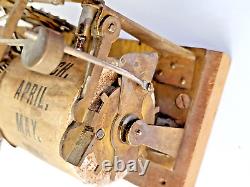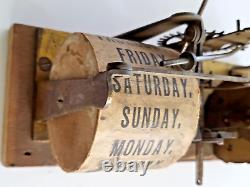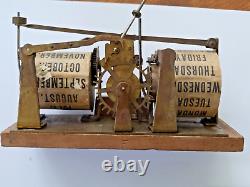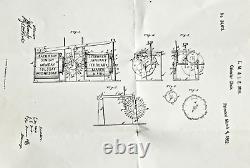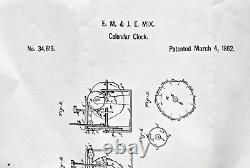 Calendar Movement is an early one with the wood base. I have added a small drop of clock oil on all pivot points. It seems to function just fine. There is a couple of small tears on the Month side wheel of the movement as shown in pics. You can find replacement paper for the day and month drum.
Your better if you leave it all original and leave the drums the way they are.